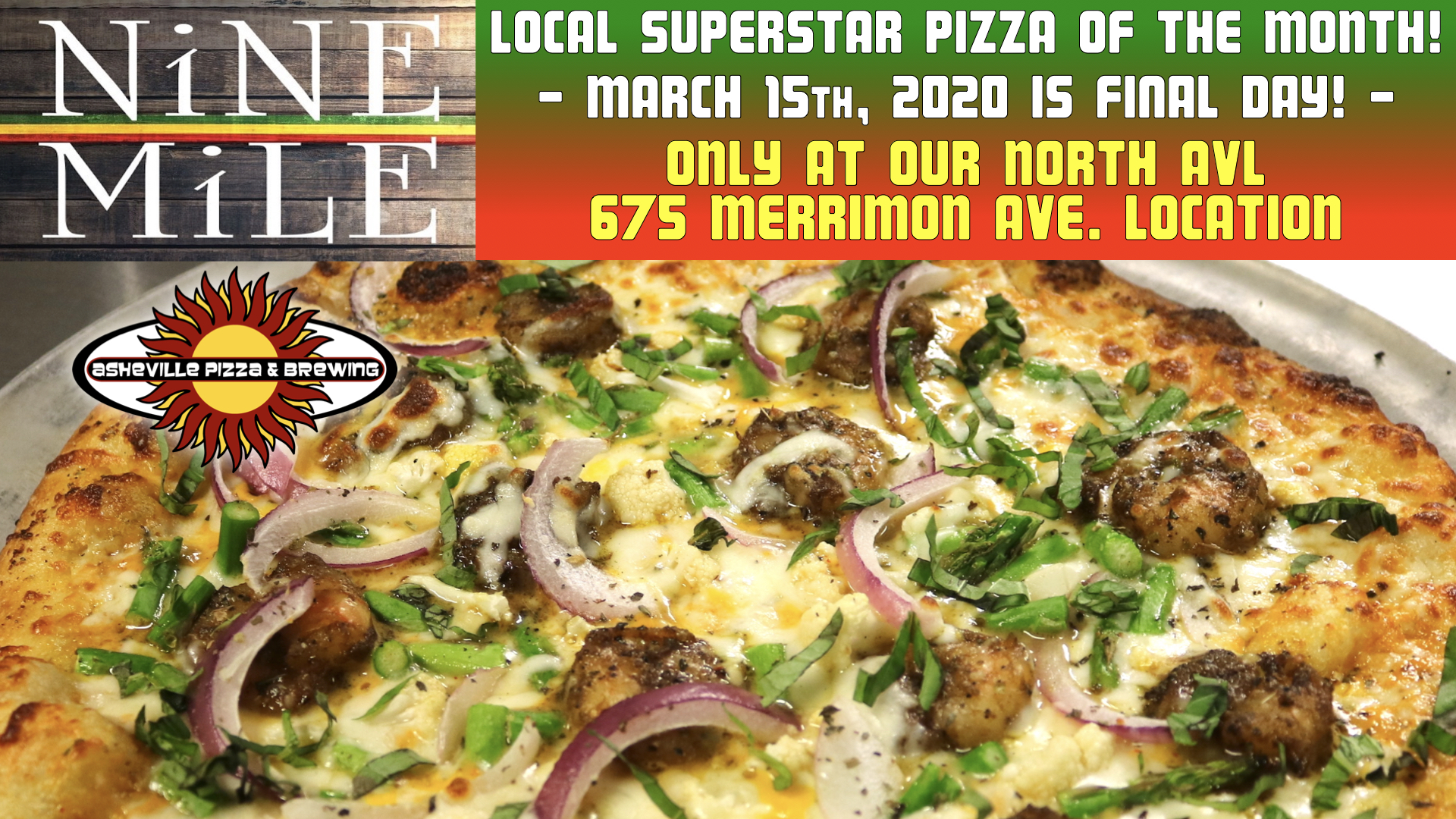 Available ONLY at our North AVL 675 Merrimon Avenue location after 5:00 pm through March 15th, 2020!
*** No Delivery / Dine-in and Take-out Only ***
*** No Substitutions! ***
*** Only Served in a Medium Size ***
We're kicking off 2020 in the most delicious way possible via a collaboration with our friends at Nine Mile to create our latest Local Superstar Pizza of the Month.
The Nine Mile Pizza is…
Nine Mile's Natty Oil on the crust
Coconut Curry Base
3 Cheese Blend
Asparagus
Cauliflower
Red Onions
Jerk Shrimp
Basil
Cilantro
Served with a side of Natty Oil to dip your crust in! 
Previous Asheville Pizza collaborations have been with with Rocky's Hot Chicken Shack, Chestnut, Bouchon, Strada Italiano, Aux Bar, Luella's BBQ, and Chupacabra Latin Cafe.
 "We try to stay one step ahead on pizza recipes," says Mike Rangel, Asheville Pizza & Brewing president. "We're so honored to have some of these local culinary superstars work with us. We've gotten a great response, and we will continue the fun by continuing to collaborate with our restaurant friends."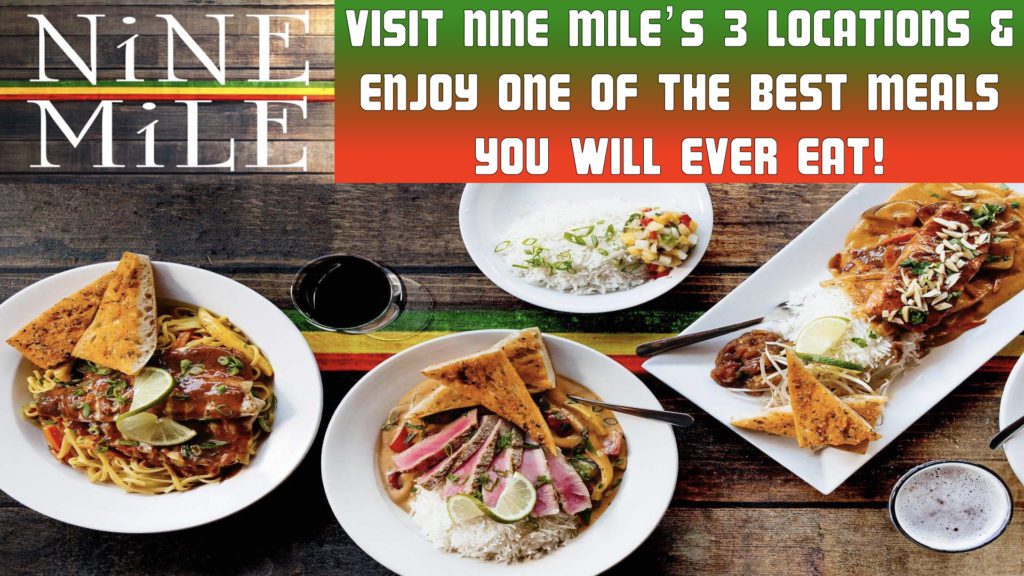 VISIT OUR NINE MILE FRIENDS AT THEIR MONTFORD, WEST & SOUTH ASHEVILLE LOCATIONS!
Stay tuned for the announcement of who we're collaborating with for our next Local Superstar Pizza!