Golden Pale Ale | ABV: 5.2 %
We're excited to collaborate once again with the amazing brewers and long time pals at Sierra Nevada to bring you a beer inspired by another legend, Willie Nelson.
This Golden Pale Ale is brewed with a blend of classic American hops along with a brand new varietal, Elani and topped off with incredibly potent terpenes. Dank, resinous and bright hop aromas balanced with floor malted German barley. Only the finest.
Tapping at Rabbit Rabbit and our Coxe Ave taproom on October 18th for the Willie Nelson and Family show.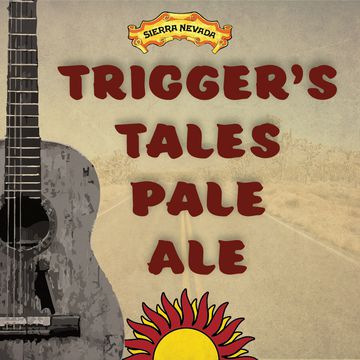 Trigger's Tales is available at: