Sour | ABV: 4.6 %
|
IBU: 11
One of our favorite beers, has returned for one of our favorite months! 
In celebration of Pride month, we are re-releasing this colorful, refreshing, berry-full brew. This year's iteration is an easy drinking fruited sour ale with a generous addition of raspberries and blueberries. 
"It's the Rosé of beers," says head brewer Pete Langheinrich. "Fruity, crisp, and full of delicious raspberry and blueberry flavor." 
For every keg sold, a portion of sales will be donated to a local non-profit advocating for LGBTQ+ community in Asheville. 
❤️ LOVE IS LOVE ❤️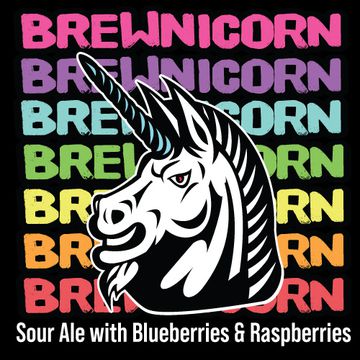 Brewnicorn is available at: